PRIVATE LIFE
ABOUT THIS GALLERY
Jack loved his family, cricket, golf and football, probably in that order. He was generous, warm and hospitable. His home 'Gundagai', in Elwood, and Victoria Golf Club's 19th hole saw many lively gatherings after the day's work or sport was done.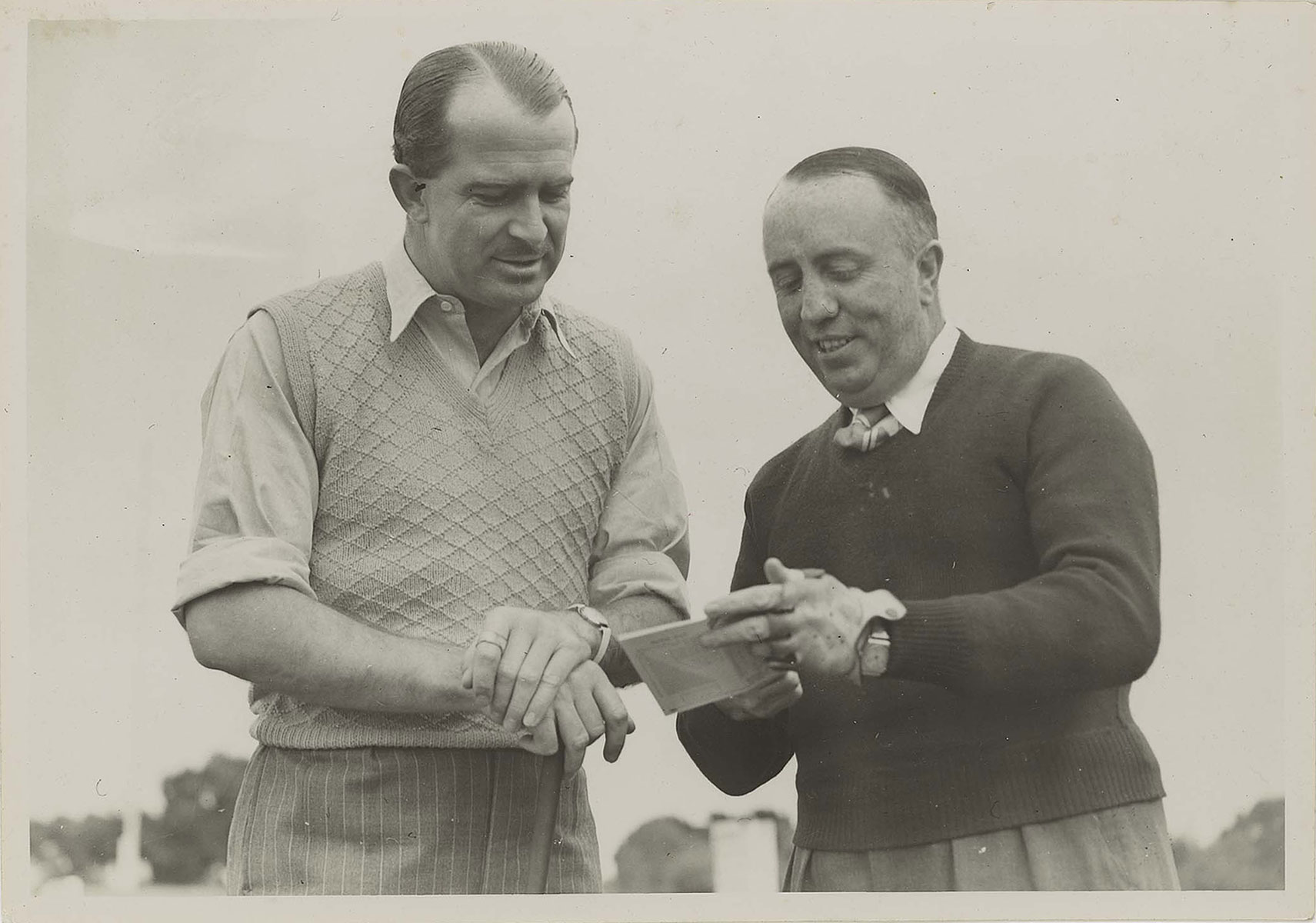 Credit: John Taylor, General Manager of 3AW, with Jack O'Hagan left (1930s).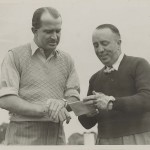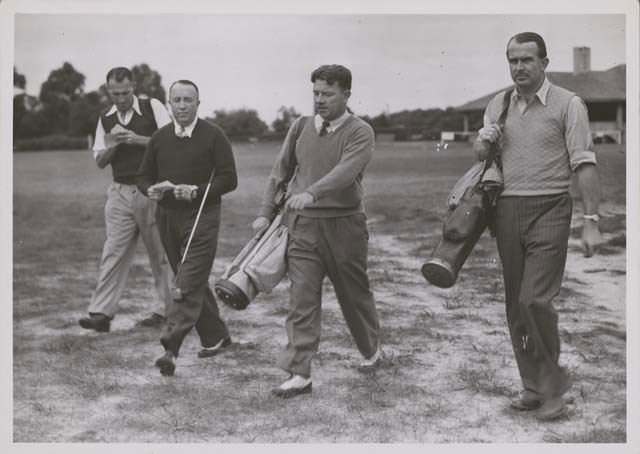 Credit: Victoria Golf Club. Jack O'Hagan (2nd from left), famous cricketer Ken Hill (centre) and John Taylor, GM 3AW (far right), with Chief Handicapper for the VRC (Victorian Racing Commission), 1930s.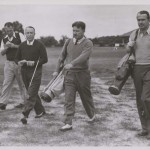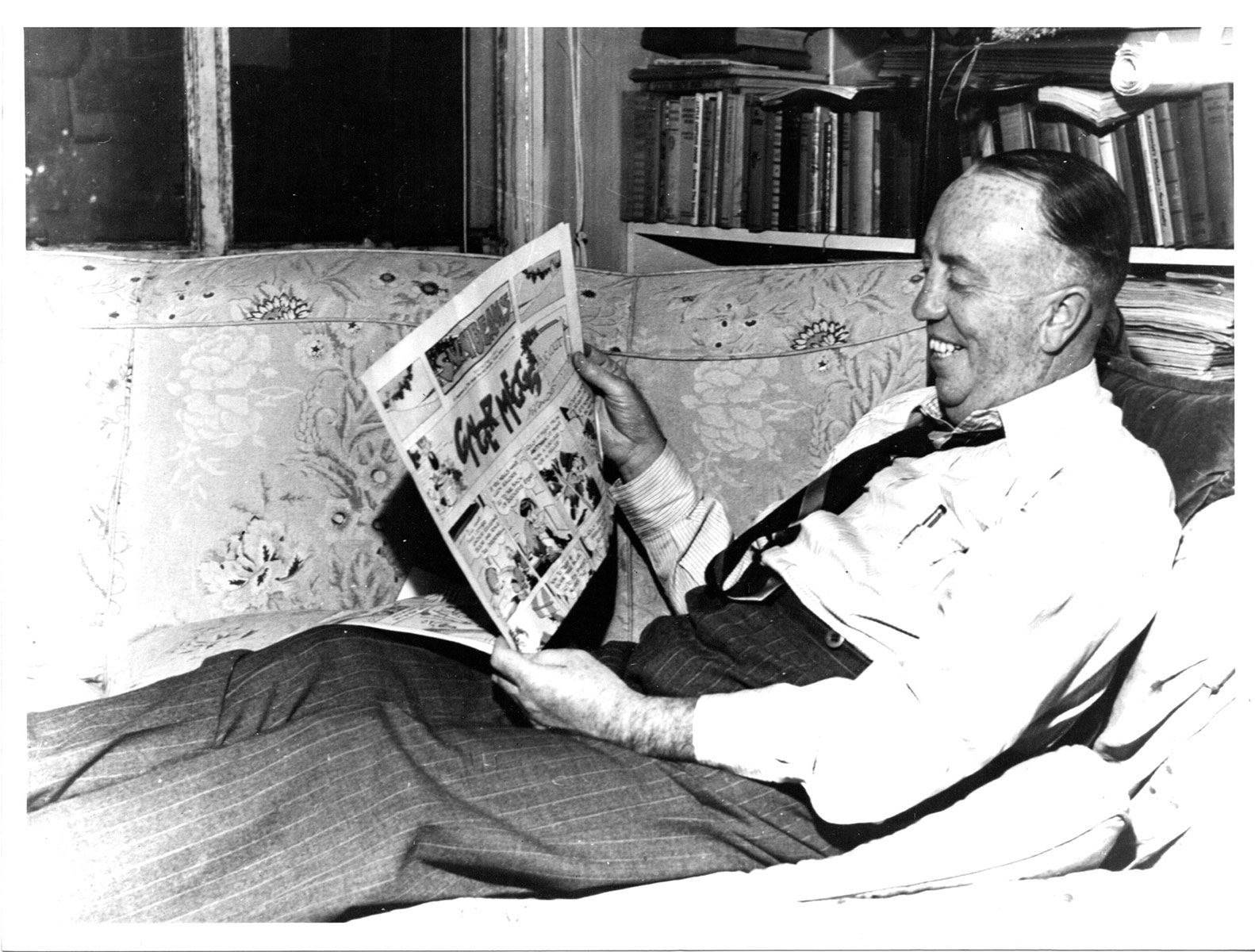 Credit: Jack O'Hagan reads the 'Ginger Meggs' comic strip. Jack wrote the theme song of the same name. 1948.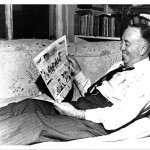 Credits: Family dinner at Mario's, Exhibition Street, Melbourne for Josie's 50th birthday, 1948. Left to right – Josie and Jack O'Hagan, Jeannine and Bill Gray, Pamela and John Gilbert. Jack O'Hagan Collection, State Library of Victoria.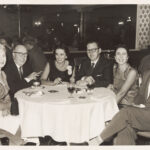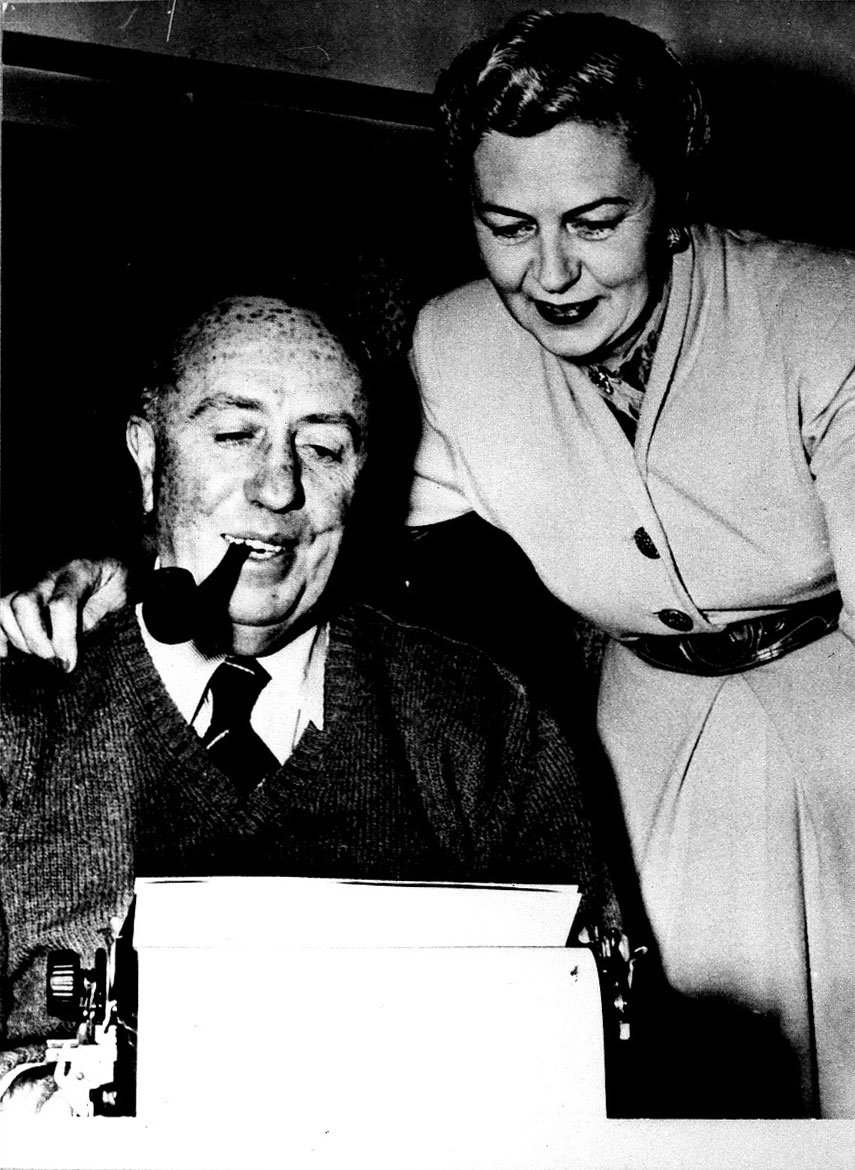 Credit: Jack and Josie O'Hagan, 1950.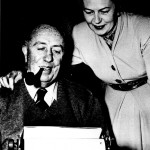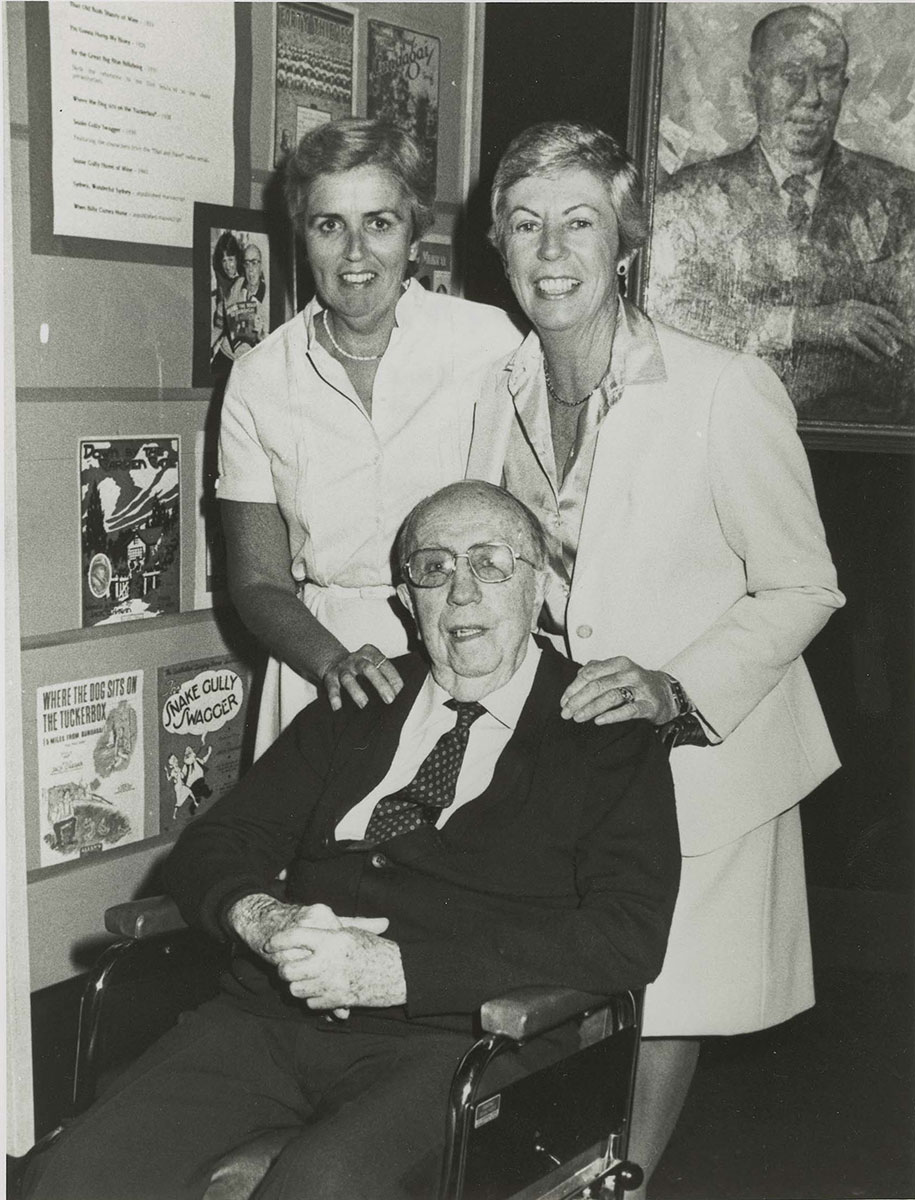 Credit: Jack and his daughters at the 'Back to Bourke Street Exhibition', 1986. Left to right: Jeannine Gray, Jack O'Hagan, Pam Gilbert. Arts Centre Melbourne, Performing Arts Collection.